Gain organisation efficiencies with this end-to-end process management solution.
Lánluas has developed a strategic partnership with award-winning and best-of-breed global vendors Nintex and Xtracta to underpin our process automation solution.
It's never been quicker or easier to manage, automate and optimise workflows and business processes. We offer visual process mapping, workflow automation, digital forms and robotic process automation software solutions for every major industry and business department. It's fast, collaborative and optimisable.
Embed a culture of process excellence and a centralised repository for all processes.
End-to-end process management solution assures organisation efficiency and accountability.
Manage, automate and optimise workflows and business processes with ease.
Offers visual process mapping, workflow automation, robotic software solutions.
It's fast and easy – go from concept to automation in days not years.
It's collaborative – place people at the centre of enterprise apps, cloud services and content.
It's optimisable – gain insight and control over evolving workflow and process challenges.
Lánluas is a premier partner of Nintex and Xtracta, with capability across the Nintex and Xtracta suites.
Our expert team of business analysts and process champions will help to drive the best solution for your business. Our functional expertise sets us apart. We have a deep understanding of best practice processes and can align this to your legacy or TechnologyOne environment if required.
Book a no-obligation consultation with a member of our team and learn how we could transform your business.
Book now
Our process automation partners

Nintex – Process Management Solutions
The Nintex Process Automation Advantage
Nintex is recognised as one of the world's leading process management and automation solutions to quickly and intelligently transform business. Supporting over 10 000 clients across 90+ countries, with billions of process executions annually, Nintex is highly awarded globally.
For all your business process, mapping and automation needs, we would welcome the opportunity to demonstrate how this solution could drive process efficiency and accountability across your organisation.
Process Management
Map and maintain hundreds or thousands of business processes; enhance process visibility, documentation and collaboration; drive accountability and process improvement with a centralised process repository and clear audit trails and reporting.
Process Automation
Utilise digital forms, mobile apps, workflows, robotic process automation, electronic signatures and connectors to quickly automate processes across teams and systems.
Process Optimisation
Leverage process intelligence to monitor, analyse and enhance business processes.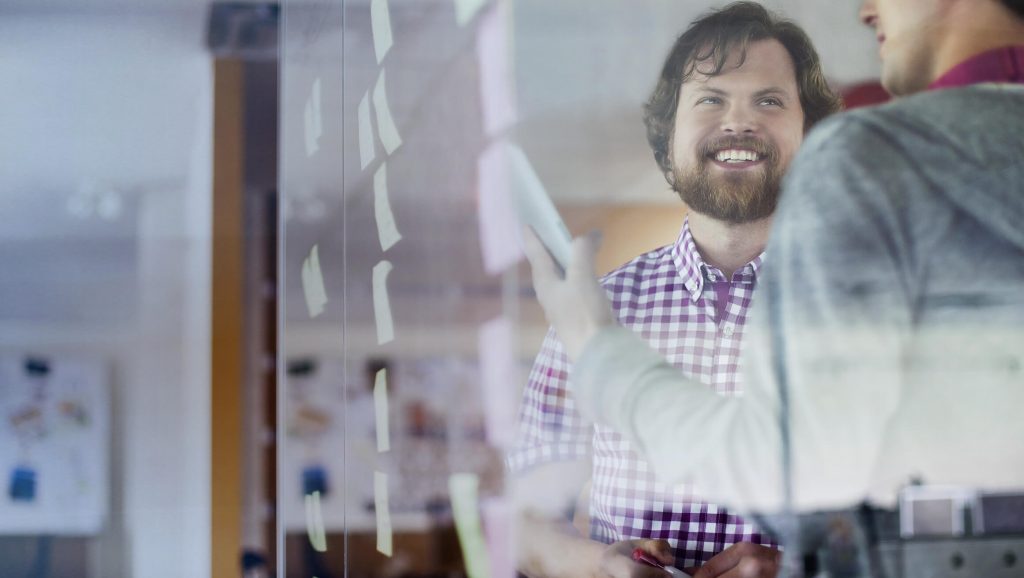 Lánluas and Nintex have been providing customers with process management and digital automation success since 2017, forging strong working relationships in the process.  

Lánluas does an excellent job. They always put their customers first and offer detailed guidance on how to use Nintex successfully to drive business outcomes. 

Some of our strongest success stories have occurred across both state and local government organisations. 

I've really enjoyed working with the entire team and I am excited for this partnership moving forward.

Jesse Fallowfield, Enterprise Account Executive – Nintex
Nintex Awards and Accolades
Global Standard for Process Management and Automation
Helping shape the future of the Intelligent Process Automation market with our partners.
Leader, and Highest Scoring Vendor
Digital Process Automation for Wide Deployments – Forrester Research Wave, 2019
Leading Pioneer
Workflow and Content Automation – Aragon Tech Spectrum, 2018
Leader Quadrant
Digital Business Platform – Aragon Globe, 2018
Digital Transaction Management – Aragon Globe, 2019
Find out if your business can benefit from our process automation solution

Xtracta – Document Automation
Xtracta provides AI-powered data extraction software and OCR (Optical Character Recognition) solutions to help your organisation with all kinds of document automation. Powered by artificial intelligence (AI), Xtracta technology automatically extracts information and captures data from documents, whether they are scanned, photographed or digital. The technology can be embedded into virtually any software application via our easy-to-use API.
Perfect for document types like invoices, receipts, contracts and more, extracting data has never been easier as Xtracta doesn't require manual template setup. By using machine learning and big data, it can scale to a limitless count of document designs.
Take a look at the key benefits:
Saves time in data assembly and eliminates manual entry processes. Become paperless.
Improves accuracy by eliminating error-prone manual entry. Simply let Xtracta capture the data you want.
Work smarter with the best OCR solution and data extraction tools.
OCR, powered by AI and machine learning, enables automated data extraction from diverse document designs and languages.
Saves money by improving productivity with teams focusing on higher value work.
Easy to Use API. Quickly deploy automated data capture into your own software.
Book a no-obligation consultation with a member of our team and learn how we could transform your business.
Get in touch
Sign up to our newsletter and get our latest white paper.
Plus the latest news and insights delivered directly to your inbox.